When planning a vacation to Oahu, Hawaii, you will want to consider the best times to visit. Summer is a busy time, especially during Golden Week, a series of Japanese holidays. Hotels are usually very busy during this time, so you will want to book well in advance. Alternatively, if you want a quieter time to visit Oahu, you can try the spring and fall off-season months.
Oahu Hawaii beaches
If you're visiting the islands of the Hawaiian archipelago, you'll want to check out Oahu. Located in the Central Pacific, the island is home to the state capital of Honolulu. Its highlights include historic Chinatown and the Punchbowl, a crater-turned cemetery. Visitors can also explore Waikiki, the iconic dining and nightlife area. And don't miss Pearl Harbor, the site of a 1941 bombing attack, where you can tour the USS Arizona Memorial.
One of the most popular Oahu beaches is Lanikai Beach, which offers a beautiful view of the Mokulua Islands. Its calm water makes it perfect for swimming and a popular departure point for kayakers. Even if you're not a surfer, you'll love the sweeping vistas that make this beach a popular destination.
Another popular beach on Oahu is Pokai Bay. This secluded shoreline is surrounded by a reef, making it ideal for swimming even during the winter. The beach is not crowded, but the area is popular among locals. You'll have to ensure you're prepared for strong currents, so bring a swimsuit, a towel, and some sunscreen.
Oahu Hawaii waterfalls
When visiting Oahu, the waterfalls are a must-see. While they may not be large, these natural wonders are a sight. You can swim in some of them, and lush gardens surround many. You can also hike to them. While the waterfalls are a great way to enjoy the scenic surroundings, you must have a permit to reach them.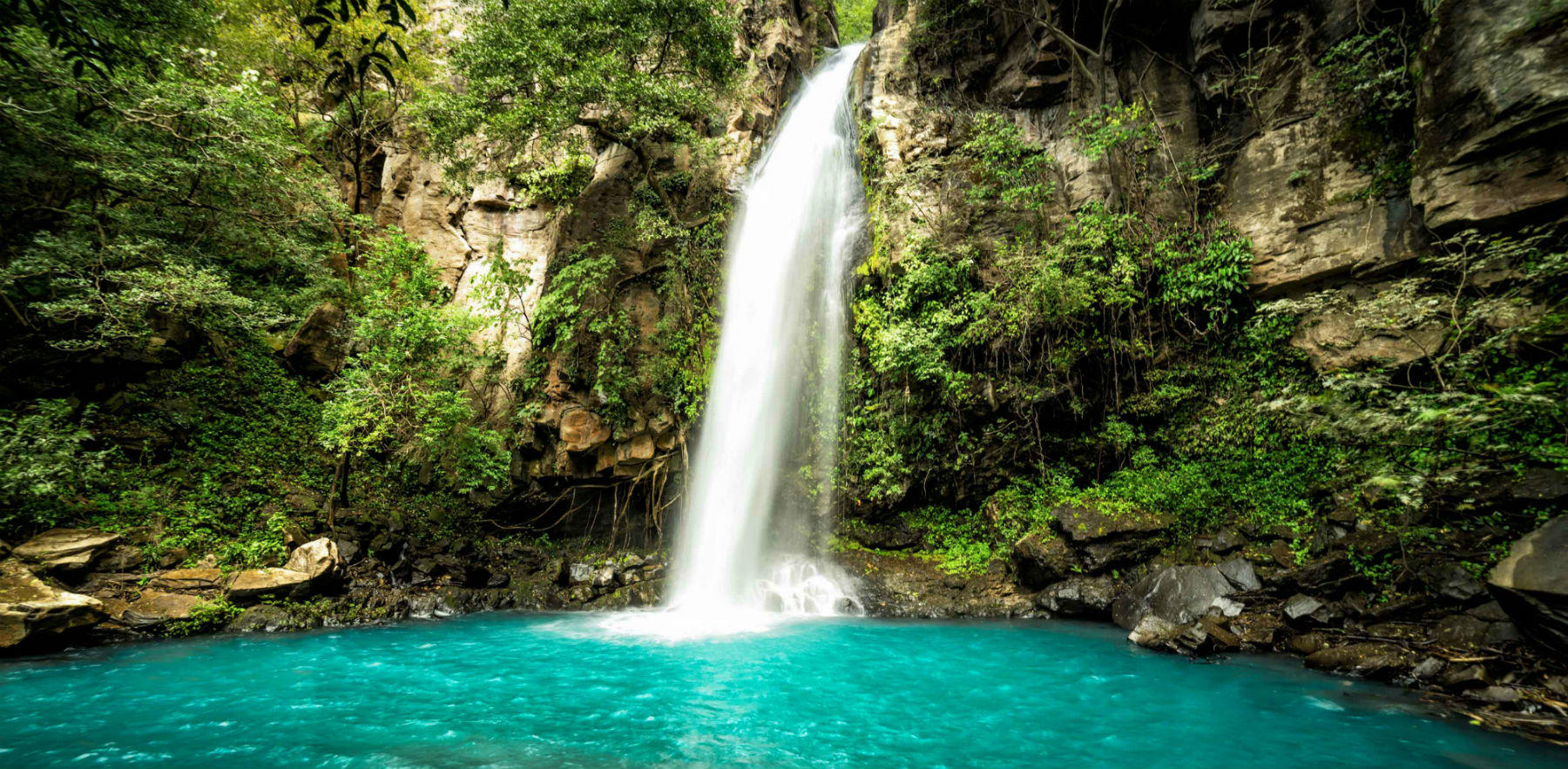 You can follow an easy trail or take a longer, more strenuous route to hike to the waterfalls. The hike begins at a ridge in the Koolau Range on the North Shore and is 8 miles long. You'll need to obtain a free permit to hike, and you should pack plenty of water. Be sure to respect the land and avoid disturbing locals while walking.
One of the best waterfall hikes on Oahu is the hike to Manoa Falls. The waterfall is 150 feet high and has a beautiful sound. The trail to the waterfall is relatively flat, but it has a section where you have to scramble a bit. It's not recommended for children but is ideal for hikers of all ages. It's a great place to enjoy a picnic after a hike.
Oahu Hawaii's best restaurants
When you're in Hawaii, you will need to know where to find some of the best restaurants in the state. The Windward and Eastern side of Oahu has some great choices. The smoked oysters at Merriman's are legendary in the Hawaiian islands, and their signature Mai Tai cocktail is made with handcrafted macadamia nut syrup and yellow passionfruit foam. It's served in a pineapple slice and is as beautiful as the decor inside.
In the town of Kailua, there are several restaurants to try. The Four Seasons resort at Ko Olina has one of the few restaurants with a fish sommelier on staff. Our fish sommelier was very informative and talked us through the daily catch in great detail. He then cut the fish for us. While the meal was not cheap, it was worth it for the unique experience.
One of the best restaurants in Oahu is MW Restaurant, which specializes in Pacific Rim cuisine. The owners, Wade Ueoka and Michelle Kerr-Ueoka, have been serving high-quality food since 2007. Their signature dish is a mochi-crusted Kona Kanpachi, served with a fresh, seasonal vegetable salad and a delicious honey-lilikoi foam.
Oahu Hawaii food
The Oahu food scene offers many different types of food, including traditional Hawaiian cuisine. One of the most common dishes, poke, is raw fish served in cubes. It's a Hawaiian speciality that has been around for over 1700 years. You can find it in various places throughout the island, including Helena's Hawaiian Food.
Leonard's Bakery is a popular spot for malasadas, a Portuguese-style fried doughnut. There are many different flavours to choose from; the line can sometimes wrap around the block. In addition, Leonard's has four mobile trucks that serve malasadas.
The island's diverse food scene will satisfy your craving for burgers, sushi, and another local fare. For the ultimate Hawaiian burger, head to Seven Brothers, a family-owned restaurant since 2009. This place specializes in handcrafted burgers. The ingredients are organic and locally sourced. The signature burger is called the Paniolo (Cowboy). Pair it with a delicious milkshake and a side of fresh-cut home fries.
Oahu Hawaii vacation packages
Oahu, the largest of the islands in Hawaii, is known for its beautiful beaches, famous Hawaiian cities, and fusion of cultures. It is also the home of Hawaii's state capital Honolulu. Oahu will meet your needs whether you are an adventurer or a family with children.
Oahu Hawaii vacation packages are available from a variety of travel companies. Some offer all-inclusive packages, which are convenient and affordable. These packages include round-trip airfare, hotel accommodations, and all meals. Some even provide various activities that can be done during your trip. If you're looking to save money and time, all-inclusive Oahu Hawaii vacation packages are the way to go.
Oahu is also home to the famous Kualoa Ranch, which is featured in blockbuster movies. Other attractions in the area include the countless beaches, incredible food, and beautiful landscapes. If you enjoy surfing and snorkelling, a vacation to Oahu is an excellent way to relax.
Oahu Hawaii apartments
If you are looking for Oahu Hawaii apartments, look no further. Many options are available, including one- and two bedroom apartments with great amenities. Choose from an array of beachfront views and outdoor activities, or choose one with the convenience of a downtown location.
To get started, you can browse the hundreds of listings available on apartment websites. Many sites provide pictures, floorplans, amenities, and rent information. You can also get estimates of the utilities you will have to pay in Honolulu, like garbage, electricity, and natural gas.
If you're looking for a cheaper apartment in Oahu, consider choosing an older building. Many of these properties offer much better deals than newer ones. They may also have a pool or fitness centre.
Oahu Hawaii Limo Car Rental
When planning your trip to Oahu, Hawaii, it's a good idea to reserve a limo car rental so you won't have to worry about finding a taxi service. You can make a reservation at the website of one of the many Hawaii limo car rental companies. These companies specialize in luxury transportation, including limos and party buses. They also offer group tours and VIP services.
Several public transportation options will help you get around the island. But you may want to rent a car as well. Hawaii is a very popular tourist destination, so it is best to make reservations as far in advance as possible. Some rental car companies offer discounted rates to help tourists save money.
You can also opt for a limousine service that offers discounts for large groups. Elite Limousine is one of the most well-known Hawaii limousine services, offering various sizes to suit any group's needs. Their vehicles are meticulously maintained, and their customer service is outstanding.
Oahu or big island
Oahu has great public transport, making it easy to get around the island. It is also home to the capital of Honolulu, one of the most popular tourist destinations. Depending on your tastes, you can choose to stay in the city or venture further afield. The city side of Oahu will appeal to city lovers and shopaholics, while the rural side will appeal to those looking for a more slow-paced vacation.
The island has a year-round warm climate with plenty of suns and a wet and dry season. Because of its position near the equator, Hawaii experiences little change in daylight hours throughout the year. The best time to visit is during December or January when travel costs are lower, and the weather is less crowded.
Oahu is the best option for people looking for a slower pace of life and more outdoor activities. The Big Island is home to a volcano and has fewer tourists than Oahu.