Located in Glynn County, Georgia, Jekyll Island is considered one of the state's Golden Isles or Sea Islands. The State of Georgia owns the island and is managed by an independent body. There are many things to see and do on Jekyll Island.
Jekyll Island Water Park
If you love a good water park, you may want to check out the Summer Waves water park on Island. It is located near the port city of Brunswick and is open from May to September/October. This water park has several slides, lazy rivers, and more. It is a popular destination for family outings and the perfect place to beat the heat during the summer.
The water park on Jekyll Island will soon feature a new family attraction called Shark Tooth Cove. The clear water park will have ten slides, other water features, and a 360-degree pool deck. There will also be a zero-entry edge, which will be great for families.
Island is located in Georgia, so it's easy to get to from the mainland. It's just a short drive from any rental home on Jekyll Island. You can purchase tickets online ahead of time. Electronic tickets are recommended as they can save you a lot of time. If you plan to visit the water park multiple times during the same day, you can purchase a season pass to enjoy the water park every year.
Jekyll Island Beach
Jekyll Island is the place to be if you're looking for a fun, family-friendly beach destination. This laid-back beach town is home to just a few hotels and a small downtown with several restaurants and shops. The island is a popular spot for swimming. Driftwood Beach and Beachview Beach are two excellent options for families. These beaches are tide-formed, meaning the waves break before reaching the Shore.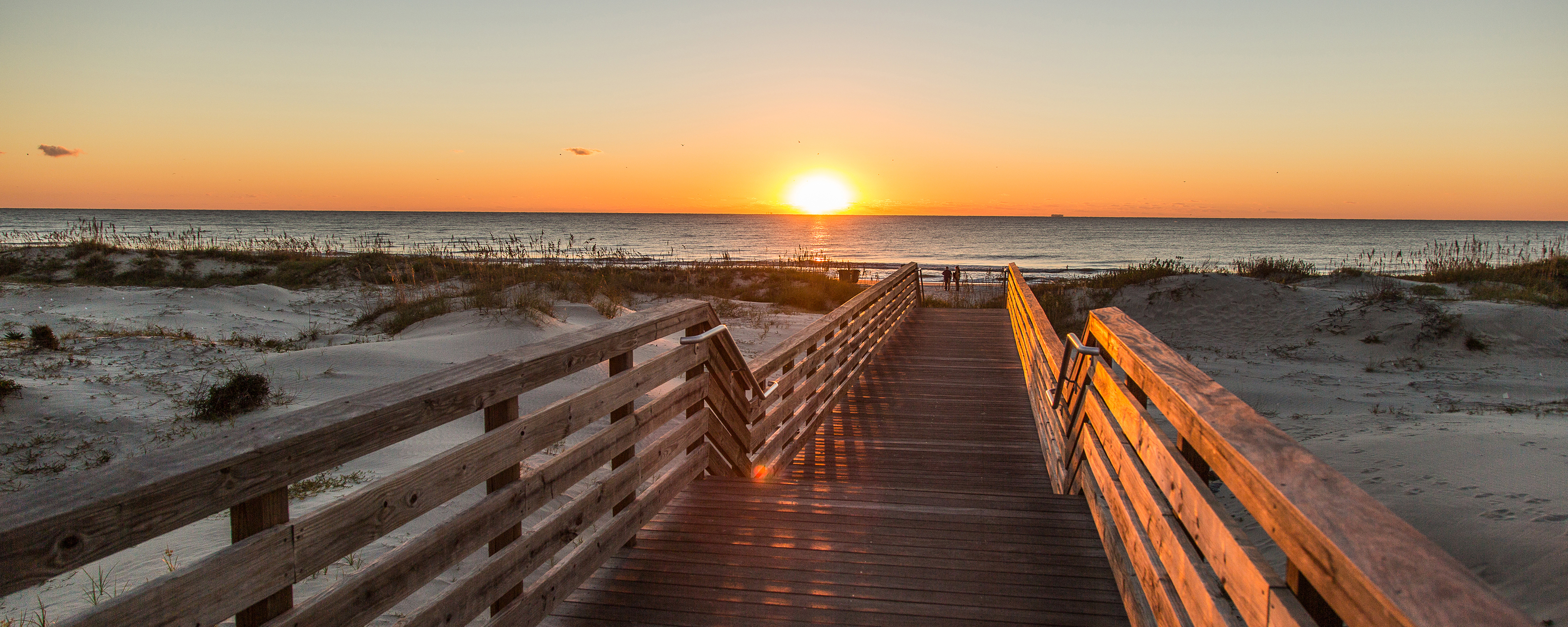 Jekyll Island has several pet-friendly shops, restaurants, and attractions for those looking for a day out with their dog. For kids, there are also playgrounds and a mini golf course. Families can also take a tram tour, which provides a brief island history and features a walk through old houses.
The southernmost of the Golden Isles, Jekyll Island is nestled between St. Simons Island and Cumberland Island, both of which have busy shopping districts. Despite its dynamic atmosphere, this island is also home to miles of salt marshes and coastal wetlands. The state park and resort community are dedicated to conserving the natural resources found on the island.
Jekyll Island Hotels on the Beach
Jekyll Island is home to many beach hotels that offer great oceanfront views. Whether you're looking for a romantic getaway or a family beach vacation, beach hotels are an excellent choice. They provide the convenience of staying on the mainland but offer more privacy and a more intimate setting.
Various hotels are located throughout the island, from historic buildings to cozy beachside cottages. The Westin Jekyll Island offers a prime location on the beach and oceanfront suites. It is located near the convention center, has an on-site kids' club, and is close to the Georgia Sea Turtle Center.
Jekyll Island has two tides a day, which range from six to nine feet. This is a unique phenomenon among Eastern coastlines. In addition, Island has low tides every six hours and 12 minutes. This results in shallow waters and small waves.
Jekyll Island Limo car rentals
The Jekyll Island area is excellent for renting a limo if you want to get around town in style. This coastal city has everything you need for a special occasion. You can choose Limo Service for a perfect wedding, prom, or a night out. Whether you're looking for a black stretch limo for your wedding or an exotic car for a night on the town, you'll be sure to find a rental car that will be right for you.
Jekyll Island offers several restaurants and has many unique shops, so you'll want to check out all of your options before deciding which one to try. For example, if you're planning to eat at a waterfront restaurant, you should check out The Wharf, located on the historic district pier. It features nautical-themed decor and both indoor and outdoor seating. The menu features classic Southern dishes. You can also visit the Jekyll Market for various delicious snacks and treats.
Jekyll island ocean club
If you're looking for a place to spend a relaxing vacation, look no further than the Jekyll Island Club Resort, home to more than 159 guest rooms and four landmarked buildings. It has more than 14,000 square feet of meeting space and five restaurants. The resort is located in the southeastern corner of Georgia and offers a unique combination of history and modern amenities.
The hotel features oversized suites with ocean views. The rooms have a full bathroom and a bar/sink area. Pocket doors separate the shower area from the rest of the room. Some rooms have sitting areas. The guest room suites feature a king-sized bed, a pull-out sofa, and an ocean-side balcony or patio.
The Jekyll Island Club was a favorite winter getaway for many members of the American elite. Its membership represented one-sixth of the world's wealth at its height. During the 1930s, it was considered one of the most incredible vacation destinations. In addition to its pristine beaches, the Jekyll Island Club was also where the country's leading politicians and bankers conducted business. In addition, the Federal Reserve was founded on the island, and many important historical events took place there.
The Jekyll Island campground is located on the north side of Jekyll Island and has 18 wooded acres of camping space. This campground has pull-thru and back-in sites and offers clean bathrooms and showers. It also has a general store and laundry facilities. Located just a few miles from the beach, Island is perfect for RV travel.
While camping on Jekyll Island, purchase a park entrance parking pass for the island. You can buy a daily or weekly pass at the drive-through kiosk on the island. You can also buy an annual pass for $58 at the visitor's center. A daily pass will cost you six dollars, and a weekly pass will cost you around $28.
The Jekyll Island camping ground is well-maintained and has friendly staff. The campground is also close to many local attractions, including a historic district, pier, and horseback riding. There are also several well-maintained beaches nearby. There are even several restored historic cottages dotted around the island.
Jekyll island marriott
If you're thinking of getting married on the beaches of Jekyll Island, then consider holding your ceremony at the Marriott. Located on the island's beautiful Driftwood Beach, this hotel offers multiple ceremony venues and will ensure you and your guests have the perfect setting. You can choose to have your ceremony on the beach, on the lawn of the hotel, or in the courtyard. All these locations will give your wedding the look of a beach wedding without the hassles of traveling a great distance.
The Jekyll Island Marriott Resort offers modern amenities, like a large indoor pool, a spa tub, and a splash pad. The hotel also offers a restaurant, Shore, with seating for up to 200 people. It also provides the following:
Grab-and-go meals and snacks.
A fitness center.
More than 2,600 square feet of meeting space.
The Courtyard by Marriott Jekyll Island features a restaurant, a bar, and an outdoor swimming pool. The hotel also offers 24-hour front desk service, luggage storage, and free WiFi. Family-friendly rooms are available, and all rooms have a flat-screen television and air conditioning. The Courtyard by Marriott Jekyll Island is close to the Great Dunes, and Glory Beach is about a 9-minute walk away. The Jacksonville International Airport is 41 miles away.
Jekyll Island fishing pier
During the day, the Jekyll Island fishing pier is open to the public. The dock offers excellent water views and can be a great place to spot dolphins. The port is also sheltered from the sun, making it a popular spot for families with children. Be sure to watch your kids during the day, as the water below the pier moves quickly.
Whether you're looking to catch redfish, speckled trout, or even sharks, fishing off Island is a great way to spend the day. The pier is next to a fishing center where you can purchase bait, ice, and gear. You can also use their guides and learn more about fishing on Jekyll Island. You can even hire a fishing guide and learn a few tips on catching the best fish on the island. The pier is also conveniently located near restrooms and picnic areas, making it the perfect place for families to spend the day fishing on the island.
For catching fish, you can use adjustable slip floats. These floats are a great way to catch redfish, flounder, and even speckled trout. Most anglers use the most common type of float is an eight- or 10-inch pencil float with a cigar weight. The floats are tied to 20-inch-long strands of fluorocarbon and a hook of the appropriate size.
Read More Here: Planning a Vacation to Oahu, Hawaii